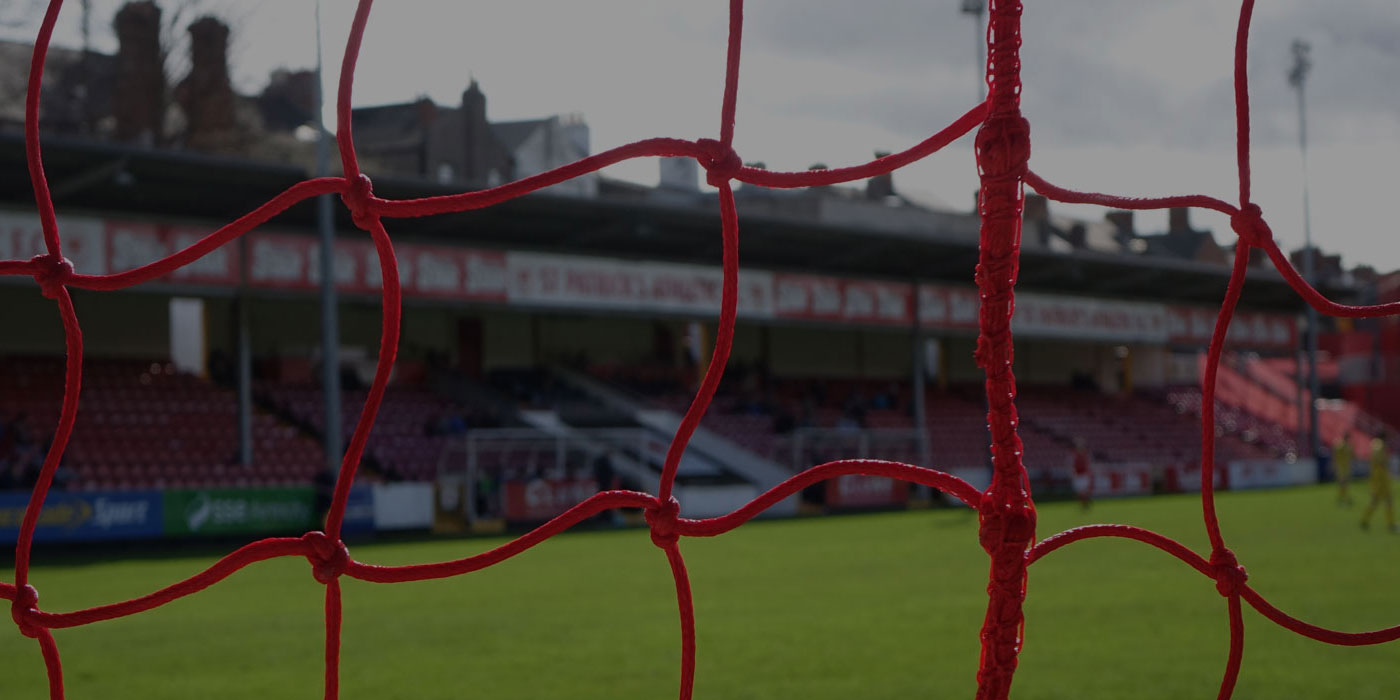 Academy

Wednesday December 14th, 2005 @ 13:10
SAINTS CAPTURE STEWART CUP
OUR UNDER 10 SAINTS had a busy weekend of Cup football. On Saturday in the Paul Fitzgerald Cup they avenged their 2-1 league defeat to Naas with a superb 3-0 win. Two goals from Eoghan Cullen and one from Ross Canavan put the Saints in the hat for the next round.

After that fine win over Naas they then made the short trip up the road to Bluebell to take on their Belgrave counterparts in the annual Stephen Stewart Memorial Cup.

Despite both sides having had Saturday games both Belgrave and our young Saints served up a 5 goal thriller which had the parents and supporters of both sides complimenting how well they both played. There were Ronaldino-esque flicks, Zindane turns, and Beckham corners - the game had a little bit of everything.

In the 10th minute Belgrave took the lead following a ball into the heart of the Saints box which wasn't properly dealt with. Belgrave battled bravely to hold onto their lead but the Saints rallied in the 17th minute when Conor Henehan scored directly from a corner kick from the right.

Inventive play by the Saints was rewarded 3 minutes later with the lead. Following an excellent move involving Leon Fahey-Byrne and Eoghan Cullen, Paul Butler was freed to cross for Brian Carroll to finish a well worked goal, and give the Saints a 2-1 lead at halftime.

15 minutes into the second half Belgrave equalised, a slight deflection deceived Stephen Tuite in the Pats goal. The goal lifted the blues but the Saints responded well and as the game went into the last 10 minutes it was end to end stuff.

Both Belgrave and the Saints gave it everything but a goal would not come. Ross Canavan saved the day for the Saints with minutes remaining clearing a Belgrave attack off the line. Fulltime ended the game at 2-2 and signalled extra-time.

The game was settled in the second minute of the first period of extra time when a fine solo goal from man of the match Conor Henehan sealed the win for the Saints. Beating two players and releasing his trade mark belter, Henehan gave the Belgrave keeper no chance.

There were still opportunities for each team in the time that remained but happily for these young Saints the final whistle sounded and gave them an excellent 3-2 win.

Pats Club Secretary Anto Healy and U10 team manager Christy O'Sullivan both expressed their gratitude to Belgrave for an excellent day and look forward to next year's game.