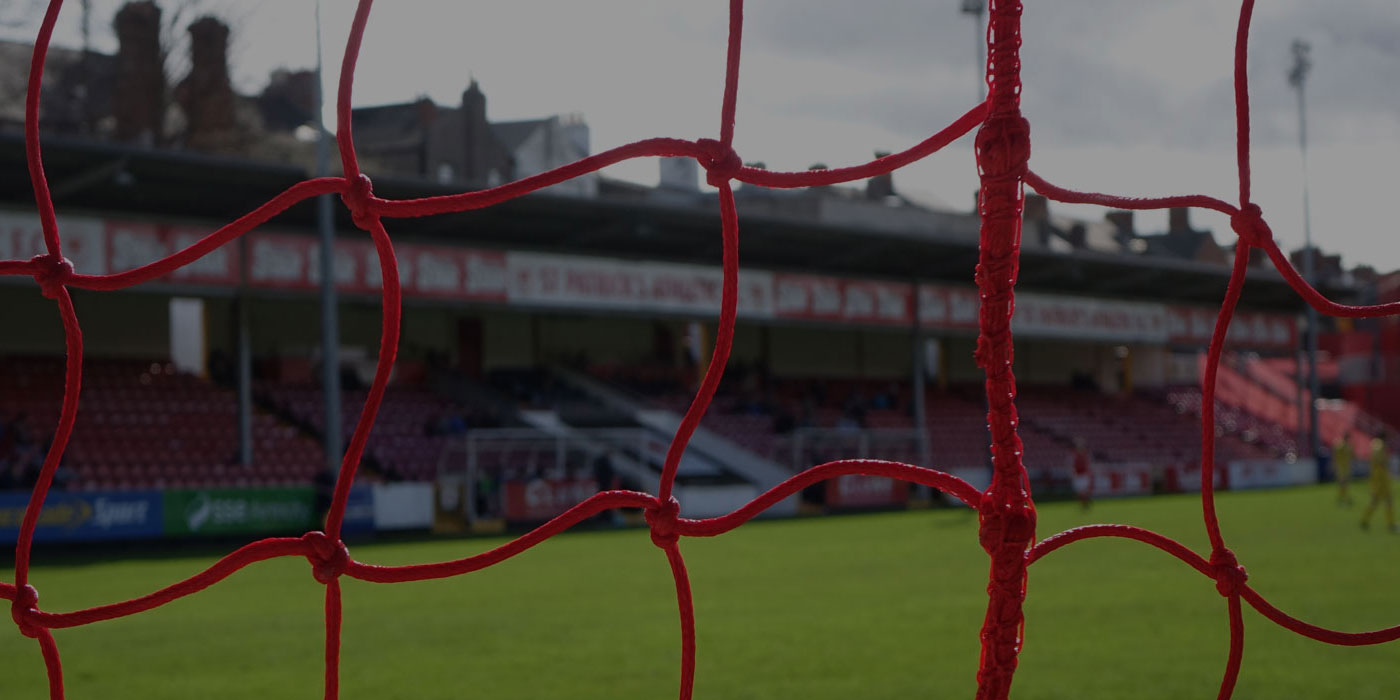 Academy

Monday November 14th, 2005 @ 12:38
SECONDS OUT!
St Patrick's Athletic U'12 (0) 1
Lourdes Celtic U'12 (0) 1
Brickfields
Saturday 12th November 2005

DESPITE the recent weather this game got the go ahead and the two teams served up an enthralling battle for the three points on offer. The Saints were missing five players due to illness and their make-shift back four did well to halt the Lourdes attack but for most of the first half always looked likely to leak a goal.

The Lourdes forwards were quick to break and the Saints defence had difficulty in dealing with their pace. It was only when Jimmy McHugh went back to act as sweeper did the Saints defence started to come out on top.

The defence still had to rely on their keeper Chris Forrest to keep to scores level 20 minutes into the game. The Pats keeper pulled off an outstanding save diving full stretch to his left to palm an almost certain goal onto the post and claim the rebound.

Just after the break the Saints had a great chance to take the lead but Shinadu the Pat's number 11 dragged his shot just wide after beating the Lourdes offside trap. Disaster struck immediately afterwards when Forrest could do nothing about the Lourdes number 9's tremendous strike from the edge of the box, to give the yellow and greens a 1-0 lead in this Brickfields derby.

The game toed and froed with neither side really creating clear cut chances. The minutes ticked by and where was a goal going to come from?

Pat's manager Dave Finnegan threw on substitutes Adam Nolan-Horan and Peter Thomas and went three players up front. Committed to attack the Saints pushed forward but couldn't break down the Lourdes defence.

As the last seconds ticked by the Saints won a free kick on the edge of the box, was this it? The free kick was defended well and a corner kick resulted. Time was running out fast. The corner came in and was headed clear to the edge of the box. Peter Thomas lobbed the ball back towards goal and at the last moment the ball dipped to give the Saints a last gasp equaliser to the delight of their players, management and supporters.