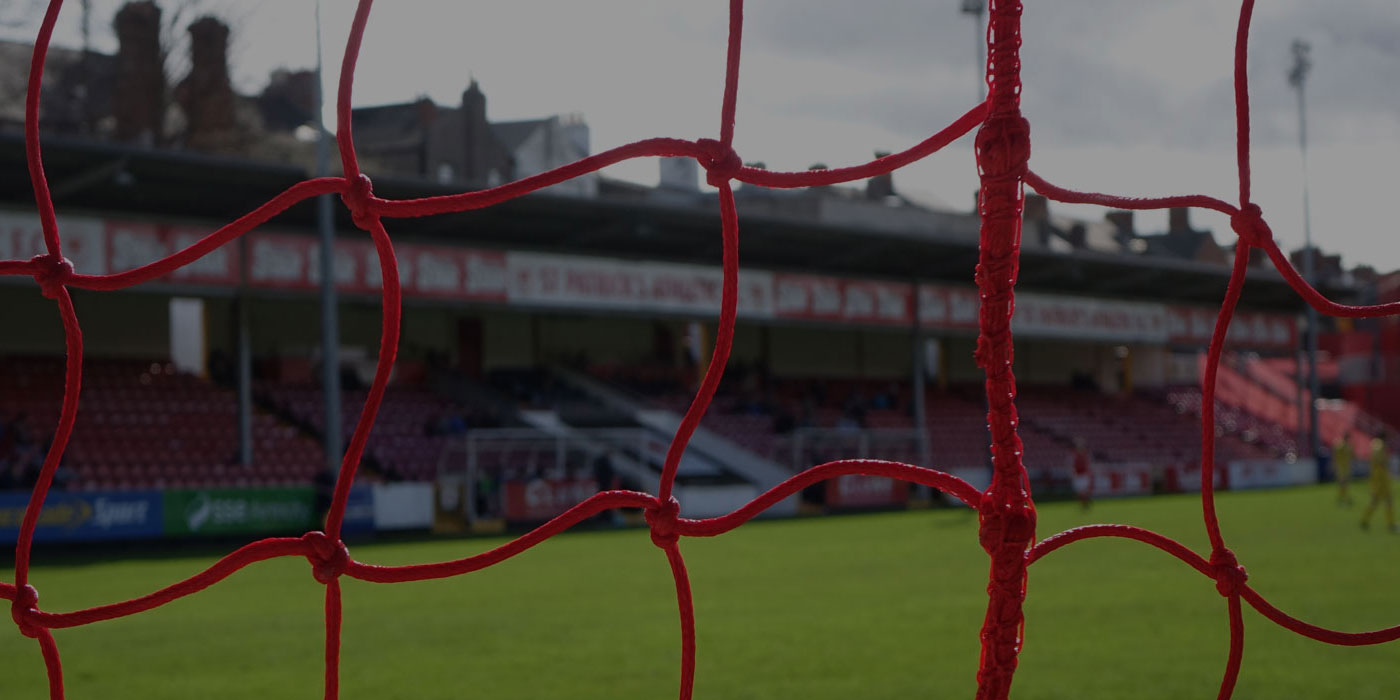 General

Thursday December 16th, 2010 @ 11:38
EVAN MCMILLAN SIGNS FOR SAINTS
Evan McMillan, the former UCD player, has signed for St Patrick's Athletic becoming the 11th player to join the Saints ahead of next season.

The 24 year old defender took timeout today to speak to stpatsfc.com about his move across the city from Belfield to Inchicore.

"It was a tough decision, I had been talking with Martin Russell over a number of weeks and had been in touch with Pete over the last week or two.

I had spent 5 years at UCD, I'm now 24 and when I weighed up the pro's and cons I felt the time was right for a new challenge.

Pete had given me my League of Ireland debut and I had played under him for two seasons at UCD so I know what he expects from a player.

For myself I know there's still room for improvement, I had heard good things about the coaching at St Pat's so hopefully that will help develop me as a player.

There's a few former UCD players with out at Pat's now which will make settling in a bit easier.

With the likes of Ian Bermingham, Conor Kenna and Brian Shortall you could have an old boy's back four but I'm sure there's a few others who'd have something to say about that!

At UCD last season we played Pat's four times and I think it ended up two wins apiece. St Pat's strength last season was their defence and people might have focused a bit too much on hard it was to break them down.

I know Pete likes to play football and I thought there was a big difference between the Pat's side UCD faced at the start of the season and the one we met in the final game.

That final game I think finished 3-2 and it was a great game of football from both sides.

Overall I enjoyed my time at UCD, I was injured for the first game of the season but I played more or less every game after that.

We kept 9 clean sheets in the first half of the league but then we needed up going through a difficult patch and struggling to find form which was disappointing.

From speaking to Pete I know he was also disappointed in the way the season tailed off for Pat's in finishing 5th and he has high hopes of improving on that for next season.

Challenging in the league and challenging for cups is a huge attraction in playing for Pat's next season.

Growing up I played schoolboy soccer with Templelogue United but I took a few years out from playing soccer between the ages of 13 and 17 – I played a fair bit of golf and tennis.

It meant that when I started playing again with Mount Merrion Boys I had to start at the bottom.

The few years break did mean that I was playing with a lot more hunger and interest in the game and I don't think I'll be facing burn-out any time soon"!

St Patrick's Athletic would encourage all supporters to get behind the Saints ahead of next season.

2011 Season tickets application forms are available from the club shop (01 4780478), the club offices.