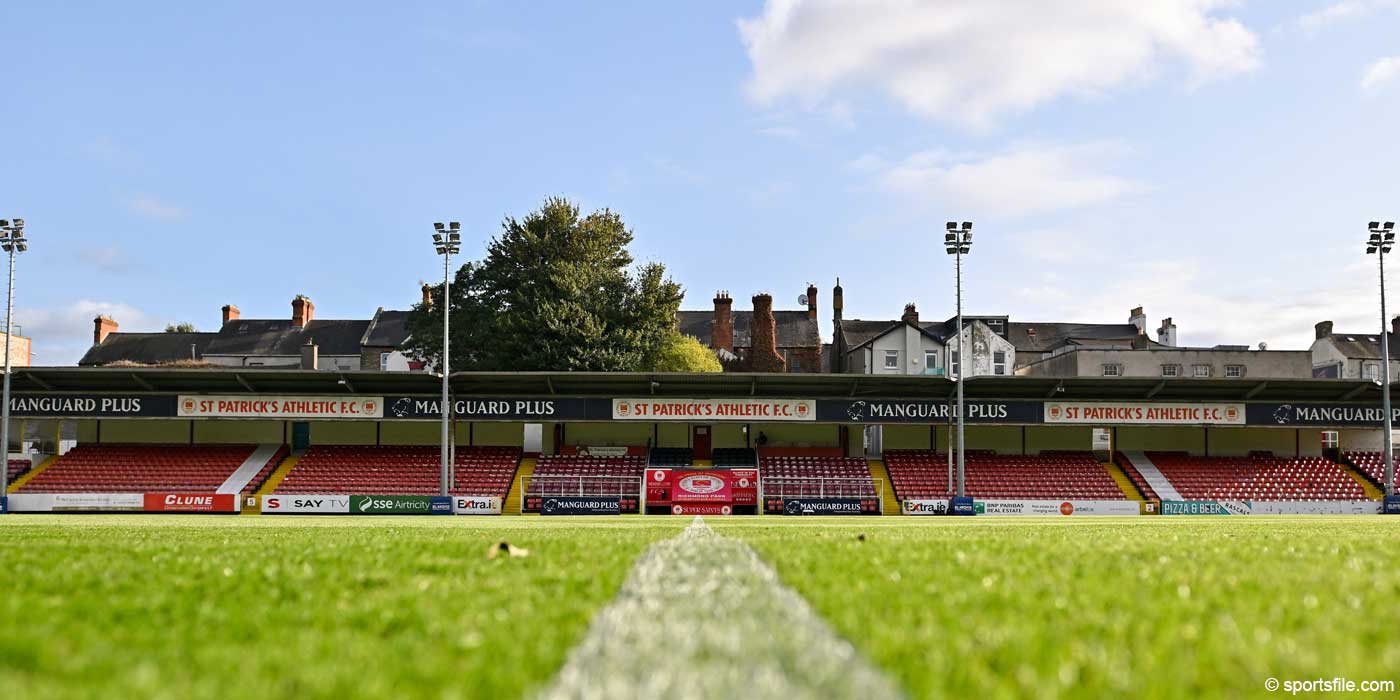 General

Thursday April 29th, 2010 @ 17:06
SAINTS AND ROVERS MEET IN DUBLIN DERBY
Airtricity League leaders St. Patrick's Athletic welcome an improving Shamrock Rovers side to Richmond Park this Friday 30th April in the latest round of Premier Division games.

The Saints have been on an impressive run of form of late with recent wins against Bray Wanderers, Sligo Rovers and most recently Galway United on Monday night.

Pete Mahon's men will face a stern test against a Rovers side that currently sit third in the League, five points behind St. Pats.

The Hoops have taken 12 points from a possible 18 in April including a win over rivals Bohemians in Tallaght.

Glasgow born striker Gary Twigg has been a welcome return for Rovers boss Michael O'Neill, netting three goals in the last three games.

The game this Friday night will be the second league encounter between the two sides, with the Saints beating Rovers 2-0 with goals Ian Bermingham and Vinny Faherty earlier in the season.

The match kicks off at 7.45pm at Richmond Park and tickets, priced €15, €10 and €5, are on sale from both clubs.

Supporters are advised to purchase their tickets early and to note that no tickets for away supporters will be available for sale on match night.

RECENT RESULTS

16/03/10 - Shamrock Rovers 0 - St Patrick's Athletic 2
06/11/09 - St Patrick's Athletic 1 - Shamrock Rovers 0
04/09/09 - Shamrock Rovers 1 - St Patrick's Athletic 0
04/07/09 - St Patrick's Athletic 1 - Shamrock Rovers 2
25/04/09 - Shamrock Rovers 2 - St Patrick's Athletic 0

TEAM NEWS

Shane Guthrie is expected to recover from a leg injury and Pat's will have a full strength squad to choose from.

PLAYER QUOTES

"(on recent goal scoring form) I've been trying to get into the box a bit more but really I haven't changed my style or the way I play or anything like that.

As a striker when you get a goal or two your confidence is up, you're up for trying things and you don't think about missing.

I've played with Pete Mahon for four years at UCD and he's always encouraging you, mind you,you can also get a bit of a rattling from him as well.

People might think that because we have conceded so few goals that we're a defensive team but we try and play a pressing game far up the pitch and we've scored plenty of goals as well". - Paul Byrne

"Conceding just two goals in 10 games is a big boost for me and the team.

Credit is sometimes given to the back four or five but credit must go to everyone as it's down to the work rate from all the players.

It's a big bonus for me in the way we've started compared to last year.

Pete just felt that what I needed was a boost in confidence and it was never about ability.

There is a big difference in the mood of the team this year, you couldn't compare it to last year's. No one is on big wages and we're all here to play football". - Gary Rogers

OTHER

St Patrick's Athletic will be supporting The Alzheimer Society of Ireland National tea day at their upcoming matches V's Shamrock Rovers 30th April and V's Dundalk 7th May.