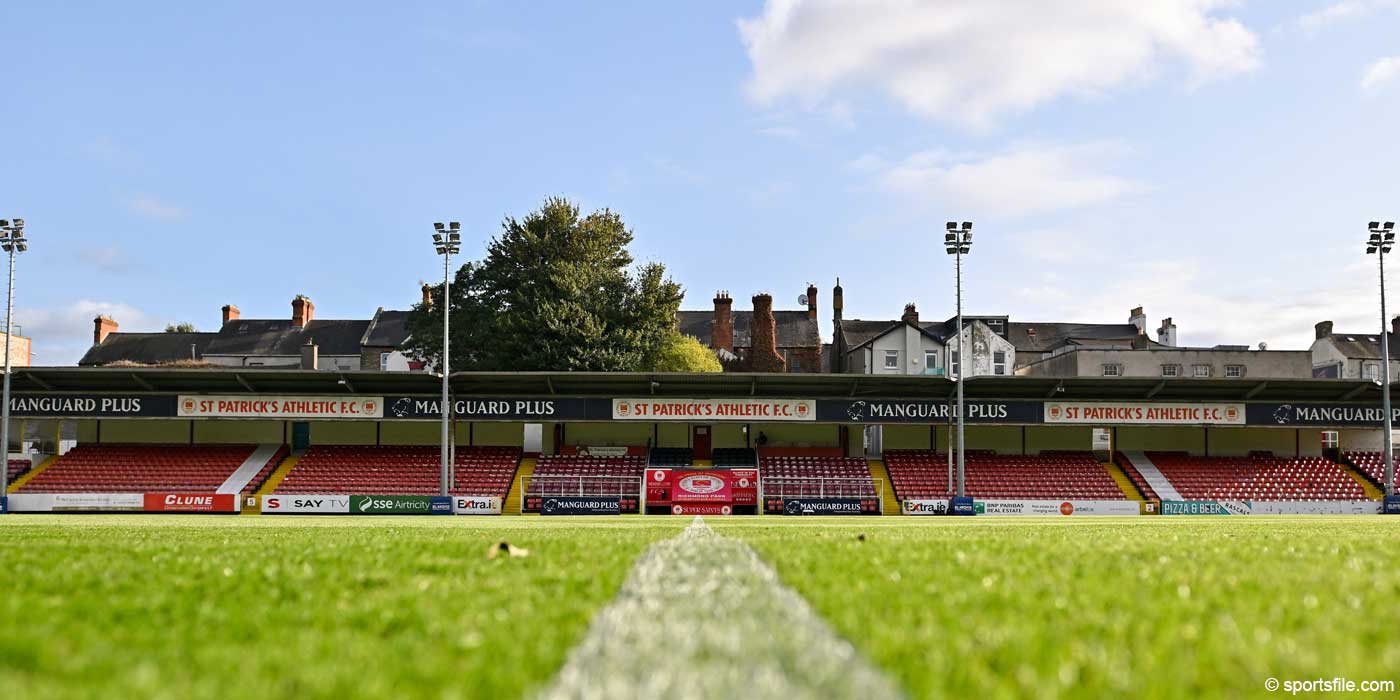 General

Monday February 8th, 2010 @ 12:50
SAINTS BACK IN LEINSTER SENIOR CUP
Having spent 10 years in exile, the Leinster Senior Cup, returns to League of Ireland football in 2010 with St Pat's taking on Drogheda United in the first round at Richmond Park on Wednesday night.

St Pat's can expect tough opposition in the opening round as Drogs' boss Alan Matthews has brought in a number of new players in the pre-season with Michael Daly from Dundalk, Shamrock Rovers' Corie Treacy and last year's Shelbourne captain Damien Brennan all making the move to United Park.

Saints boss Pete Mahon is looking forward to this Leinster Senior Cup match after completing a successful training camp to Wexford last weekend 'Äúthe trip went well, we fitted in two training session as well as two games, you can't read too much into pre-season matches but they were both hardworking performances which we were very pleased with'ÄĚ.

He added 'Äúwe've some good players who are a bit ring rusty but I think they will get better with every game'ÄĚ.

'ÄúThe Drogheda game has probably come a bit soon for us but we're delighted to be playing in the Leinster senior Cup 'Äď it's a long established competition and I have very happy memories of it myself from over the years.

Our aim is to compete for every trophy this season and that starts with Wednesday night's game'ÄĚ said Mahon.

St Pat's V Drogheda kicks off at 7.45pm on Wednesday Feb 10th at Richmond Park and tickets are now on sale from the club shop priced at 'ā¨10 adults and 'ā¨5 concession. For further information check www.stpatsfc.com .

The draw for the revisited tournament was made on the 13th of January last and included League of Ireland teams based in the province, the top four teams in the Leinster Senior League as well as the two Leinster Junior Cup finalists.

St Pats first laid their hands on the cup during the 1947/48 season with a 3-2 victory over Transport and it wasn't until, a 3-2 victory over Drogheda United in the 1982/83 campaign that St Pat's had their second tournament victory.

The Inchicore side went on to win the tournament a further four times, the last of which was against Shamrock Rovers in 1999/00.