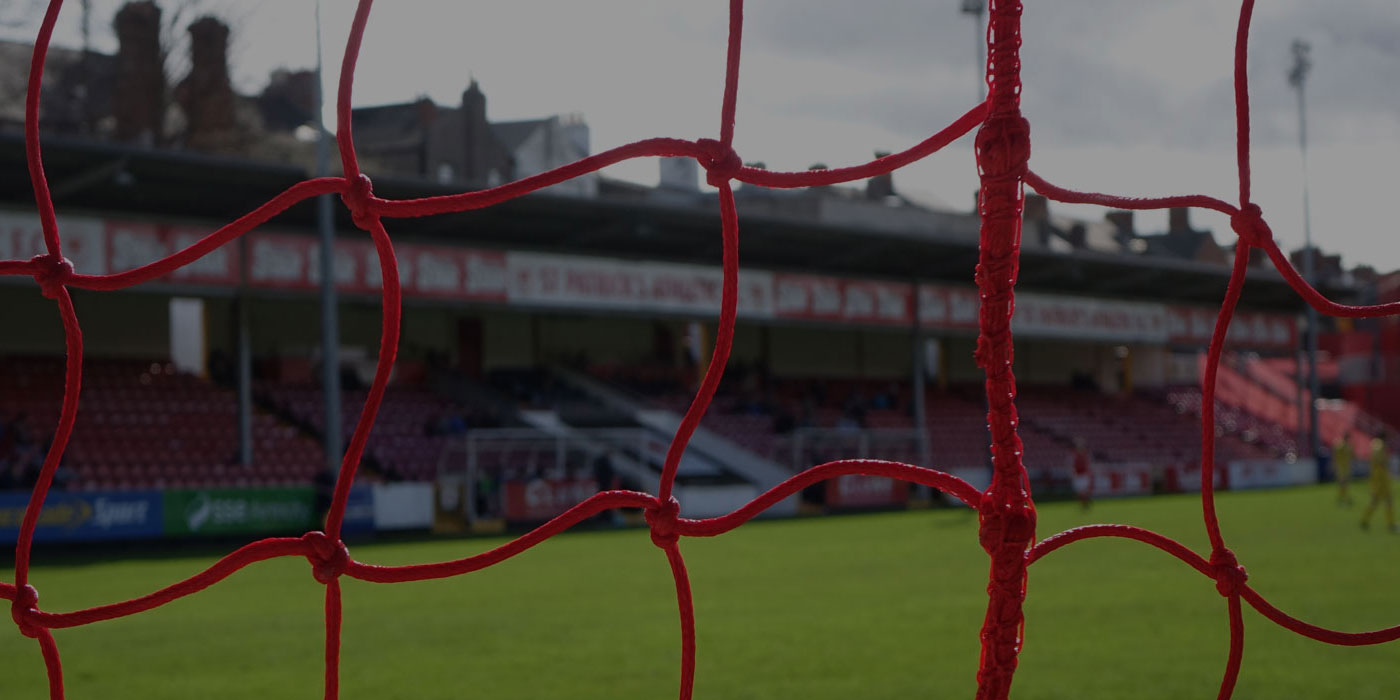 General

Wednesday June 27th, 2007 @ 13:39
Premiership Glamour To Come To Inchicore
The good news continues for fans of Saint Patrickís Athletic Football Club.

Currently 2nd in the eircom League of Ireland, and with a new board of directors in place to oversee the dawn of a new era for the Inchicore side, it has been confirmed that English giants Tottenham Hotspur will travel to Richmond Park to take on the "Saints" on Thursday July 12th with a provisional kick-off time of 7.45pm.

Announcing the fixture Director of Football, Brian Kerr said:

"This will be a really good test for us half way through our season and given the quality of the current Spurs squad it should prove to be a very attractive fixture, not just for our fans but for all football people in Dublin.

Johnny McDonnell and I are conscious of the need to test our squad against the best opposition possible in advance of the UEFA Cup which starts a week later on Thursday July 19th 2007."

Commenting, Club Chairman, Garrett Kelleher said:

"We have done a certain amount of work on the facilities at Richmond Park and while, longer term, we intend to refurbish the whole stadium, we are better positioned now to host such an exciting fixture.

The FAI has facilitated us by moving our home League fixture with Longford Town from Friday 13th to Sunday July 15th. We are grateful to them and to Longford for their co-operation."

The match will see Kerr and his former assistant at international level, Chris Hughton, who is 1st team coach at Spurs, on opposite sides and will also see one of Kerrís proteges at underage level, Robbie Keane, play a club game in Ireland for the first time since he was made captain of Ireland.

Hughton, and manager Martin Jol, helped guide Spurs to a fifth place finish in last seasonís FA Premiership and saw his team narrowly beaten by the eventual winners, Sevilla, in the quarter finals of the UEFA Cup, losing out 4-3 on aggregate.

Domestic fans are sure to come out in numbers to see the star-studded English visitors who include amongst their ranks the exciting trio of England internationals Aaron Lennon, Jermaine Jenas and Jermaine Defoe as well as the talented Bulgarian Dimitar Berbatov who forged such an effective partnership with Keane last season.

Ticket prices range from €35 for the main stand to €20 for general ground admission. A limited amount of concession tickets will be available for all areas of the stadium strictly on a one for one basis.

Tickets will be available from tomorrow (Thursday 28th June) from St Patrickís Athletic at Richmond Park, 125 Emmet Road, Inchicore, Dublin 8. The ticket hotline number is (01) 4546332.