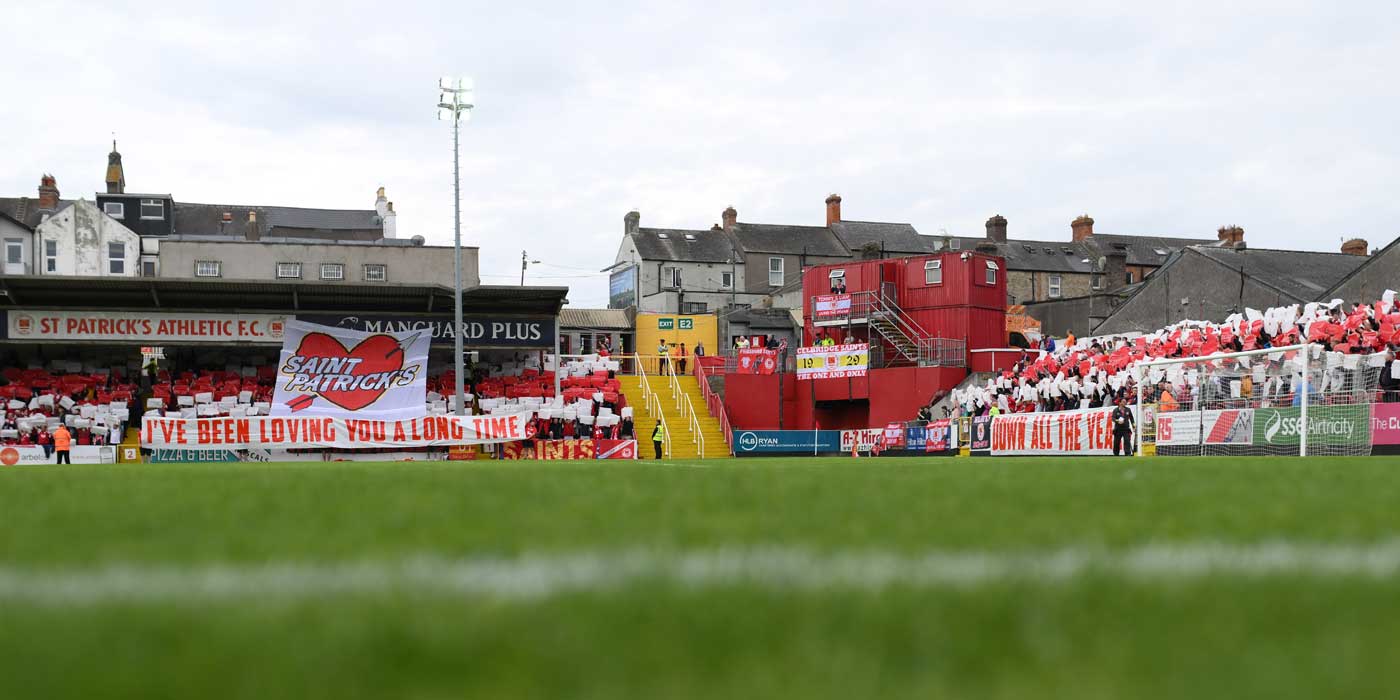 General

Thursday October 17th, 2013 @ 20:24
Club Message To All Fans
Saint Patrick's Athletic FC hope that all supporters of the club can attend tomorrow night's special occasion which will see Liam Buckley's side presented with the Airtricity League trophy following the Derry City game.

To allow all supporters to enjoy and be involved in the celebration, we wish to ensure that an orderly celebration takes place. In order for this to occur and for these celebrations to be fully enjoyed by all supporters, we would hope that everyone will refrain from entering the pitch following the game.

This will allow for the stage and podium to be set-up on the pitch and for the players to complete a lap of honour and bring the league trophy to all the fans and show their thanks and gratitude for the wonderful support they have received all season

Therefore we would again ask our fans to stay in their places after the game and not encroach on the pitch.