Pat's Get Fright From Video Nasty
Fri, Mar 18, 2011 @ 21:14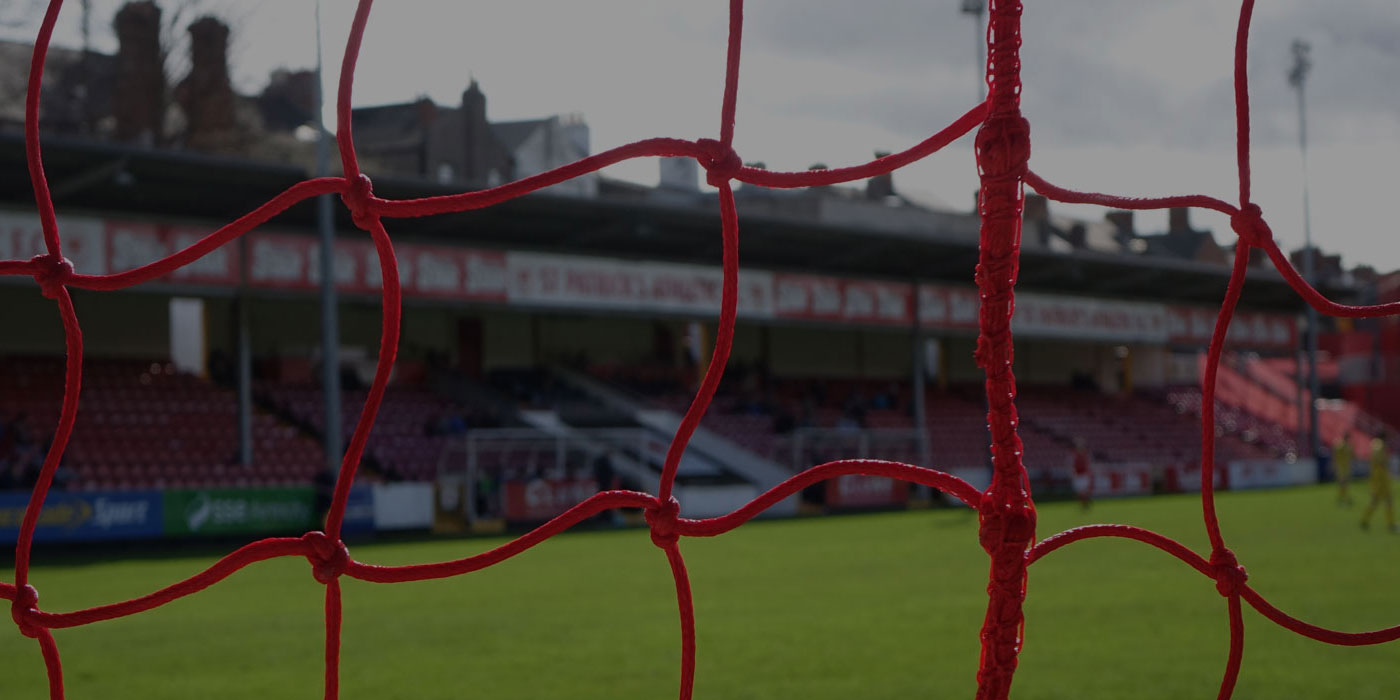 THE St Patrick's Athletic players have been forced to watch a video nasty over the last few days after an early-season blip.

And Saints midfielder Stephen Bradley has promised fans that there will be no repeat of the Richmond Park disaster of last weekend which saw Pete Mahon's side take a 2-0 lead at home to Bray Wanderers but finish the game on the losing side.

With a game away to joint league leaders and current league champions Shamrock Rovers tonight, there's no time for the Saints squad to feel sorry for themselves as they try to get their season back on track.

"Last Friday was not a good day at the office for us, we know that," said Bradley, a close-season signing from Rovers who is due to make his league debut for Pats tonight as suspension kept him out of action until now.

"We watched the DVD of the game on Sunday and it wasn't all that nice to watch. It was up to us as players and as team to put our hands up and accept we'd made mistakes, accept responsibility for what happened.

Lose

"No disrespect to Bray at all as they are a very good side, but if you're 2-0 up at home to Bray -- or anyone, for that matter -- you should not lose 3-2, but that's what happened.

"So I think that DVD session and chat on Sunday helped clear the air a bit. And the big bonus for us was having a game in the Leinster Senior Cup -- against Bray as it happens -- on Monday night. We won that and it helped get the league game out of our system.

"I know the Leinster Senior Cup isn't a priority for us but that win was important. I got a game in, which I needed. We won the match and Ian Daly and Daryl Kavanagh got their first goals for us so it was a good day," added Bradley.

The former Arsenal man was one of the major off-season signing for Pats, released by Rovers at the end of their title-winning season last year, so the chance to take on his former employers tonight is a big deal for Bradley, who holds no grudge against the Hoops.

"It's a big night for me tonight, going back to Tallaght Stadium but going into the away dressing room instead of the home one, it'll be a bit emotional," Bradley says.

"I had some great times at Rovers and I'm still friendly with some of the people there but me leaving was just one of those things in football.

"I sat down with Michael O'Neill at the end of the season but I already had an idea that I wasn't in their plans long-term.

"I knew if I had stayed on at Rovers it would have been on less money as the contract would have been reduced and I wouldn't have played every week, so in the end it was time for me to move on.

"Michael O'Neill wanted to freshen up the squad and bring in new faces so people had to move on, so it was sad for me to leave Rovers as I'd had great times there but I have nothing but respect for Michael and Trevor Croly, the Rovers fans and players," he added.

Pats have blown hot and cold so far this season, looking clinical on the opening day of the season (beating Galway United 3-0) but then stumbling to that disaster at home to Bray.

It's a new-look side -- six players made their home league debuts for the Saints last week -- but Bradley says that's no excuse for the loss to Wanderers.

"We do have a lot of new players and it can take time for a new side to gel, but on the other hand we're all experienced players," says Bradley, a league winner with Drogheda United as well as Rovers.

"Most of the new signings have been playing in the League of Ireland for a good while and Ian Daly's come in having played in Spain and Greece, so we can't use that as an excuse.

"We should be aiming to do well no matter how many new players we have."