Rovers Do Enough To Go Clear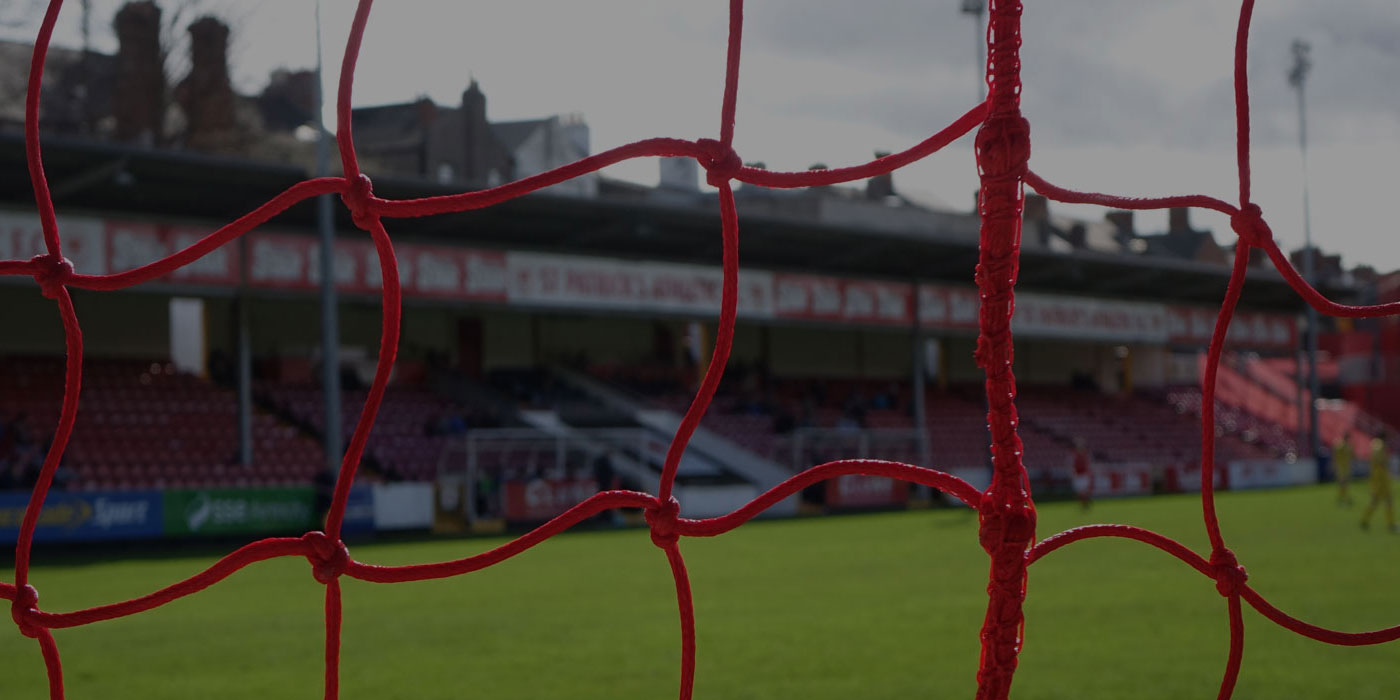 THERE WAS nothing remotely like the sense of shock here that accompanied their late collapse at home to Bray Wanderers last week but St Patrick's Athletic got another harsh lesson in the realities of top flight football in Tallaght last night with the champions driving home the point that teams who fail take their chances tend to go home empty handed.

Rovers will doubtless feel they simply did enough to merit their third straight win of the new campaign with Chris Turner and Ken Oman grabbing a goal in each half to send Michael O'Neill's men clear at the top of the table.

Despite having been in front from early on, though, and carving enough chances to get another couple over the course of the evening, Rovers were a little lucky too with Turner almost getting himself sent off inside the first half an hour and their opponents passing up chances over the course of the second half, while still just one down, to get themselves back on level terms.

Instead, Dave Mulcahy failed to connect properly with a header after Stephen Bradley had picked him out with a wonderful free, Shane McFaul saw his close range effort blocked well by Oman and Ian Daly forced the save of the night from Alan Mannus: the Northerner's reaction stop was all the more impressive given how little he had been troubled over the course of the evening.

The 20 minutes or so spell of second half pressure marked quite a turnaround from the first period during which, for the most part, neither side did much more than produce a few nice passing moves in front of their opposition's area.

The visitors certainly seemed to start this game where they'd left off last week, looking uncertain around their own area and incapable of posing much of a threat around that of their opponents.

And having conceded one goal just 11 minutes in when Chris Turner was allowed all the time he could have wished for to pick a spot to aim at from 25 yards out, they were a little fortunate not to have been out of the running by the break.

Turner's goal, to be fair, was the culmination of some neat passing amongst the Rovers midfielder as Gary McCabe then Ronan Finn moved the ball in from the right flank but there was little enough to shout about when the locals were handed their best chance to double their lead prior to the interval with Evan McMillan clumsily tugging at Gary O'Neill inside the area as the defender sought to shield a long Rovers ball back to his goalkeeper.

McCabe stepped up to take the spot kick and fired it firmly at the bottom left corner but Gary Rogers guessed right and got down well, firmly pushing the ball around the post and out for a corner, a save that continues a run of missed penalties by Rovers that extends back beyond last season's cup final shoot-out.

Pete Mahon's men had had no complaint about the penalty decision really but the visitors must have felt slightly aggrieved that their hosts still had 11 men by the time it was awarded with Turner fairly fortunate to get away with what looked like further yellow card offences on Anto Murphy and Stephen Bradley after one on Murphy in the opening stages had earned him a booking.

Turner seemed intent on courting trouble with none of the fouls necessitated by any great pressure and in the end Michael O'Neill was finally obliged to send word on to his midfielder via McCabe that one way or another the 24-year-old's night was going to be a short one if he did not calm down.

For all of that, though, Rovers edged the first half and got firmly back on top by the end when the visiting side's need to chase the game forced them to leave gaps at the back with the home side enthusiastically started to run into.

Oman came close to scoring a rather spectacular goal 15 minutes from time when he was picked out inside the area by Stephen Rice and looked to have the target in his sights from a promising position when Ian Bermingham arrived to make a great block but the centre back then got off the mark for his new club when he headed home Billy Dennehy's corner nine minutes from time.