Mulcahy's On A Mission After Strike
Fri, Aug 06, 2010 @ 14:45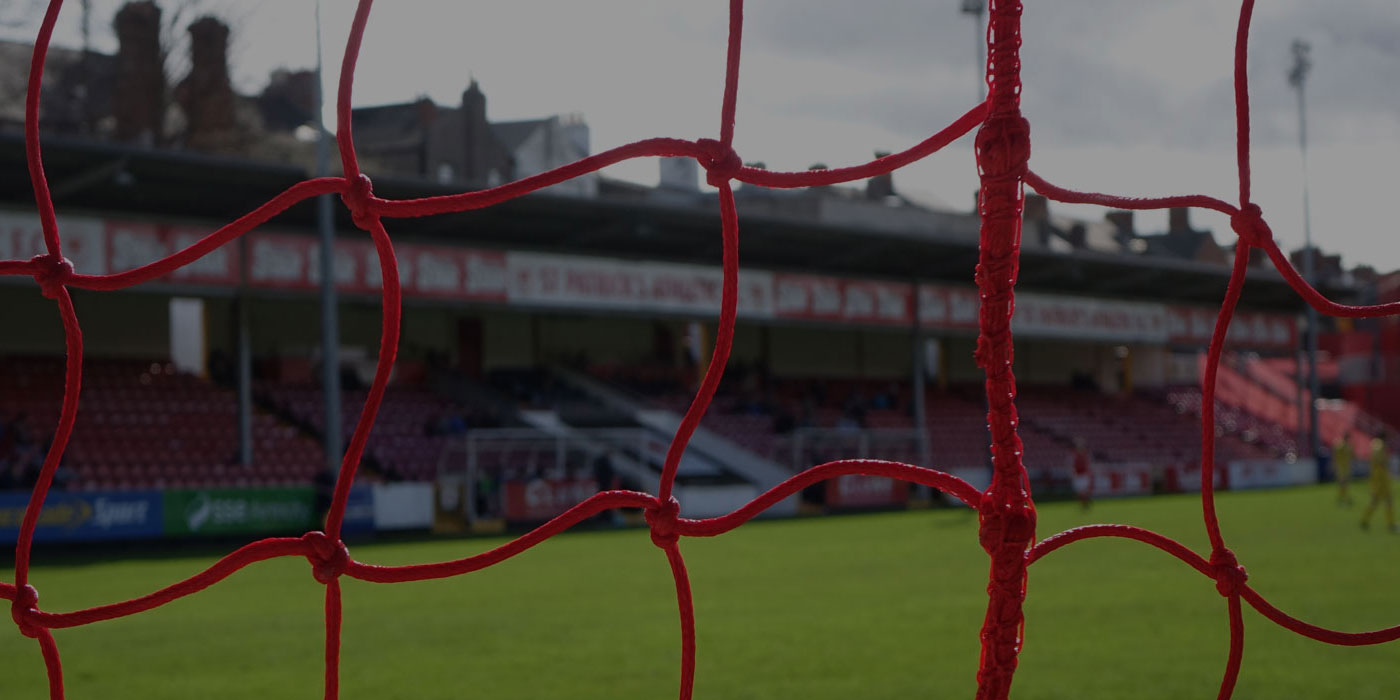 ST PATS midfielder Dave Mulcahy is in such a rich vein of form in front of goal that he can joke about giving lessons on finishing to Michael Owen and Wayne Rooney at Richmond Park.

But the Saints man is deadly serious about his next task of trying to get his club's title ambitions back on track as Pats take on Drogheda United tonight.

Mulcahy was the only player from the home side who managed to get on the scoresheet when the Airtricity League XI played Manchester United on Wednesday night, the striker beating sub keeper Ben Amos with a well-taken goal nine minutes from time after he was set up by a superb pass from Conor Powell.

It's no surprise that he scored as Mulcahy was in good form on the approach to the game, hitting four goals in three games for the Saints.

"That's five goals in four games for me now including last Wednesday. I'm sure Michael Owen is looking at me now and trying to copy me," joked Mulcahy.

"Even though we lost the game on Wednesday night it was a big honour for me to score. I suppose you could say that I did what Wayne Rooney failed to do and scored at the Aviva Stadium.

"But the goals are a bonus for me as I'm really enjoying my football with Pats at the minute.

"I have a lot to thank the club for, Pete Mahon too, if I hadn't signed for Pats at the start of this season I wouldn't have been there on Wednesday night, up against John O'Shea and Darron Gibson in front of 50,000 people at Lansdowne Road. Pete and John Gill got me back playing football and I owe them a lot.

"It's crazy to think that I got the goal against United the other night. I suppose that makes me the first Irishman to score a goal at Lansdowne Road, and it's nice as I scored in the last soccer game played here, the Cup final in 2006.

"The atmosphere the other night was amazing. Playing in front of almost 50,000 people was amazing, and I know now that it will be something else when Ireland play there in a competitive game in front of that crowd.

"It meant a lot to me to score as I hadn't expected to play. I was only called into the squad the day before the game when Stephen O'Donnell got injured. But it was a nice goal. Conor put a nice ball in for me, I checked my run and made it at the right time and hit it well. It was a decent finish I suppose.

"It was a great experience for us all to play the other night. I swapped shirts with Antonio Valencia after the game and that was nice for me as he's such a gifted player. I enjoyed every minute of the match on Wednesday, we were happy just to get a game. But I have to put that aside now and look ahead," added Mulcahy, getting his focus on the clash with Drogheda United tonight.

Some of the Pats squad have been living the high life of hotels, training sessions and shiny new stadiums this week as four Saints players (Mulcahy, Gary Rogers, Ryan Guy and Conor Kenna) were involved on Wednesday night, but it's back to the bread and butter of the league this evening.

And despite their brush with celebrity this week, Mulcahy and his team-mates know they cannot expect to waltz around the pitch against Drogheda tonight, as the visitors have beaten Pats not once but twice so far this term.

"This is a huge game for us as Drogheda have been a really tough side for us this season," he says. "All we're looking for is a result so we can stay in the hunt for the league.

"Tonight is a great chance for us as Bohs and Rovers are not playing until Sunday, so we have an opportunity to go clear at the top.

"We're not talking too much about league titles at St Pats this season. We're a part-time club and we're up against a lot of full-time teams so we're just doing the best we can. But we are enjoying it right now."

In his career with clubs like Kilkenny City, Waterford United, Cork City and Bray Wanderers, Mulcahy has had a reputation as a hard-working midfielder but certainly not a free-scoring player, yet he's in the form of his life at the moment.

"I'm scoring goals OK, which is nice, but even better is the fact that they are important goals," explains Mulcahy. "I seem to specialise in last-minute equalisers; I scored against Sporting Fingal and Bohemians to get us a draw. If I'm going to score late goals all the time maybe Pete should only put me on for the last 20 minutes.

"We had to dig deep to get a draw away to Bohs last week, and I think at the end of the season we'll look back on that draw in Dalymount as an excellent point. Bohs are a top class side and to get a draw there, when we looked dead and buried, is great for us."