Pete Wants 'clean Slate' With Saints
Wed, Sep 23, 2009 @ 15:35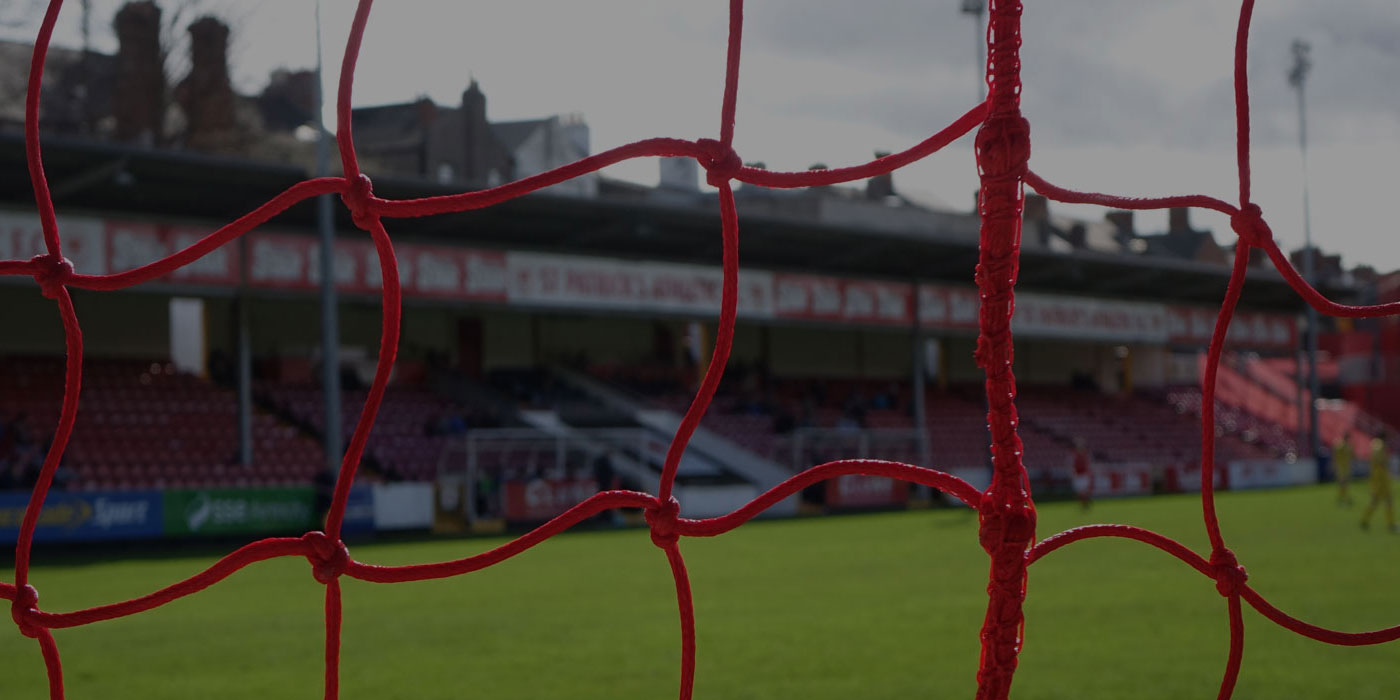 ST PATRICK'S Athletic's new manager insists that he has the experience and the stomach for the relegation dogfight which he faces in the last seven games of the 2009 season as Pete Mahon tries to keep up the Saints' proud record of having never been relegated in their history.

And as details have begun to emerge of disciplinary problems among sections of the squad in Inchicore, Mahon has promised that he will be tough but fair on his players as they today began the task of staying in the top flight.

There are already positive signs for the post-Jeff Kenna era, as a weakened Pats side came from a goal down to draw 1-1 away to Derry City in the Setanta Cup last night, but today the real business will be done by Mahon and his new assistant, John Gill.

Mahon himself admits that he has 'baggage' when it comes to Pats. He was appointed 'head coach' in 1998 but resigned after four weeks, before the league season started, due to what he perceived as interference in his role.

whistleblower

And last season it became public knowledge that a St Pat's player had bet against his own team in a Premier Division game, an incident in which Mahon played a significant role.

Mahon was the 'whistleblower' who brought the matter to the attention of then manager John McDonnell on the betting scandal, and that matter raised questions about the prevalence of betting within the league and also within the club.

Now it has been reported that two St Pat's players were questioned by Gardai over an incident in Dublin city centre last weekend and while Mahon has been made aware of the reports, he has refused to comment on them and, fresh from seeing his new side in action in a 1-1 draw away to Derry City in the Setanta Cup last night, Mahon today started his new job, back in charge of Pats after an unhappy four-week spell as first team coach in 1998.

"I have heard stories about what has been going on at the club and in the dressing room, but it's a clean slate as far as I am concerned. I'm not interested in the past," Mahon told the Herald.

"As long as I am in charge there will be rules and regulations, codes of conduct and they will have to be accepted by any player who wants to stay on.

"This is professional football we are talking about, if you are going to take money from people for playing football then you have to earn that money.

"The whole country is suffering financially right now, people are losing their jobs and their houses, and players need to realise that.

"I am from the old school, I will insist on discipline but I will be fair, every player here will get a fair chance and a fair crack of the whip from me. I won't prejudge anyone who is in that squad and on the training ground for my first training session today.

"I don't suffer fools gladly, and I will do what it takes to get the job done. I had experience before, at Bohemians, when we had disciplinary problems there and I didn't feel at the time that I had the backing I needed to deal with it. But if there are any issues or problems here, I will deal with them as we have a big job ahead of us, to make sure that St Pat's are in the Premier Division next season," added Mahon.

The former UCD and Bohemians boss was approached by the club late on Monday after Damien Richardson informed Pats that he was not in a position to take up the post at this time. Mahon had talks with club CEO Richard Sadlier on Monday night and again yesterday before confirmation came through in the afternoon that Mahon had been appointed as Pats boss until the end of the season.

However, Mahon did have a concern about his role in the exposure of the betting scandal at the club last season. Pats midfielder Gary Dempsey subsequently admitted that he had bet on Pats losing a game, though the bet was as part of a 'double' and he did not play in the game. He received a lengthy suspension for it while the club held an internal investigation, but Mahon wanted to know that his role in the drama would not be a problem.

"Before I met Richard Sadlier earlier this week, I reminded him that it was me who contacted John McDonnell about the betting issue in the squad at St Pat's last season, I told Richard that he had to be aware of that and if he still wanted me to take the job after that, then I would be happy to do it.

POPULAR

"And Richard felt I was able to do the job and that there would be no problem with me taking over," said Mahon. "I don't know if I will be the most popular person in the St Pats dressing room or the most popular appointment in the club's history -- but I don't care.

"I have a job to do and I am going to do it to the best of my ability. I am willing to work to earn the respect of the players and I expect hard work in return," added Mahon, back in football after a year-long absence since his exit from UCD.

He was at the Brandywell last night, where an equaliser from John Lester gave Pats a draw against the odds. Maurice O'Driscoll was in charge for that game but as and from today, Mahon is the man at the helm.

"I will know by tonight how I stand and how the team stands. I travelled up to Derry to see the game last night, Maurice O'Driscoll was in charge for the game but I met the players in the dressing room afterwards.

"We have a press conference today, we train after that and then I will get a chance to speak to the players, as a group and also on an individual basis," he added.

"After that I will know who's who and what's what, I will know then if someone in the squad is going to have a problem with me.

"We have a big game at home to Cork on Friday, we need a win there to stay away from the bottom end of the table, and I will work as hard as I can for the rest of the week to have the team ready. It's a tough job because of the situation the team are in and the position in the league table, but I am prepared to do it."